For a touch of luxury you can choose one of our 7m boats!
Rent one of our 7m boats with a captain and explore the best parts of the island!
Private trips with one of our boats
Private trips with one of our group boats
It is truly a unique experience to rent one of our boats for you and your friends exclusively.
Our boats are spacious and while you have the convenience of a larger vessel, you also have the ability to browse and explore the inside of all local magical blue caves.
You get to plan the trip schedule and you can stay anywhere you want for as long as you wish.
Our captains are always at your disposal ready to cater to your every need. Their experience, their deep knowledge of the beauty of the region and their willingness to provide excellent service will leave you with wonderful memories.
Our goal is to fully meet the needs of our visitors.
Summer vacations are a time to relax and enjoy for everyone, or maybe the reason to celebrate something or be the starting point of a special event in life. So our fleet and our staff are beside you , ready to make every moment unique.
We recommend a private trip with our boats to celebrate your birthday or any other event in your life with your friends and family. It is also a great idea for a surprise to someone you love or even a special marriage proposal!
Whatever the reason you choose our company and our boats also i that upon request we can provide food and drinks on board, decorations, flowers, music based on your preference and everything else you might wish.
Please contact us to arrange your wedding, pre-wedding or next day photo shooting!
With our professional photographer partners we can arrange the best photo shooting for this special occasion!
Just tell us what you need and leave the rest to us!
In the private trip there is the option of booking the "Sunset" Glass bottom boat (our boat with glass bottom) with no extra charge but according to availability.
To book a private trip please contact us via phone or email. You can also fill and send us the form below.
The price is based on the duration and the extra services.
Upon request we can arrange your transportation to and from your hotel.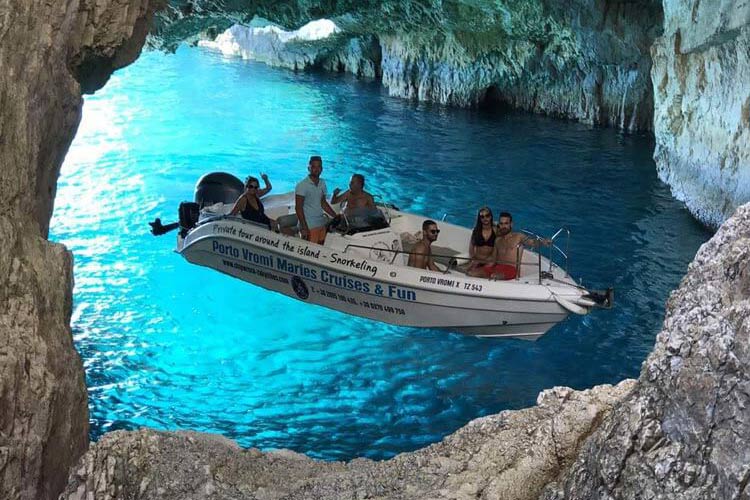 Starting from Porto Vromi Maries, visit the famous Shipwreck beach, the mysterious Hidden treasure cave,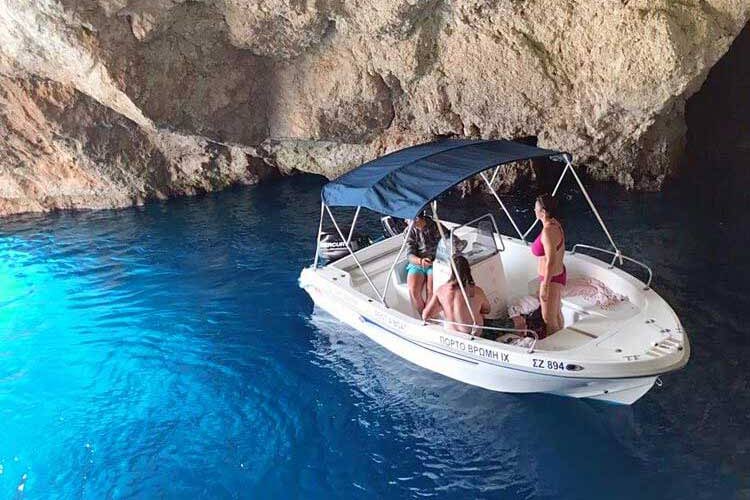 Starting from Porto Vromi Maries, visit the famous Shipwreck beach, the mysterious Hidden treasure cave,